'One Hand' Framed Print.
£

25.00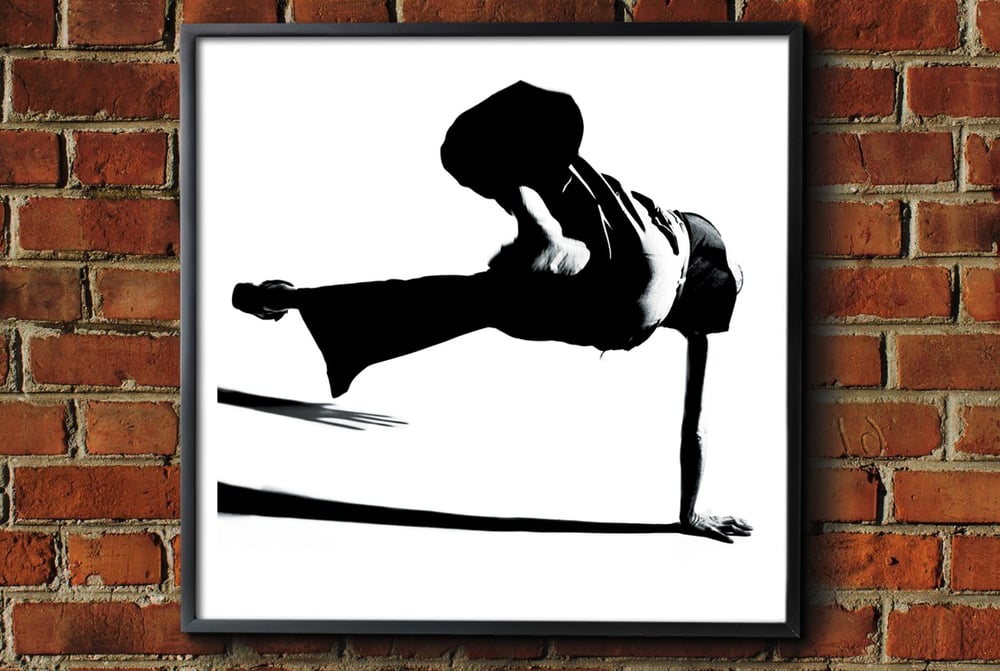 To celebrate the third anniversary of Brian Cannon's 'Northern Soul – A Photographic Journey' project, some of his now classic images will be released as framed prints for the first time.
The frames are 13 x 13 inches, slightly larger than a standard LP.
Ninth in the ongoing series is the 'One Hand' shot. An action pic of Pete 'Casper' Davies performing one of his incredibly acrobatic dance moves, shot in Wigan - 2013.
Each framed print carries a certificate of authenticity on the reverse, including image details and is personally signed by photographer Brian Cannon (not a printed signature).
The images are beautifully printed in England and the frames themselves are NOT made from cheap plastic, but sturdy aluminium and are finished with glass as opposed to perspex ensuring perfect image clarity. They are the same product currently used in the Microdot travelling exhibition and were chosen for their quality and durability.
Please click the 'Framed Prints' link to view the other images in the series.
This item is available only to UK buyers due to prohibitive overseas postal costs.
Shipping in the UK is £5.50 for one framed print and £2 for each additional.
All framed prints are sent via trackable courier.
We offer a no questions asked full refund to anyone not 100% happy with their purchase.
Please scroll down to see more images
Share